Elemental Herbology's outstanding spa treatments @ Kocoon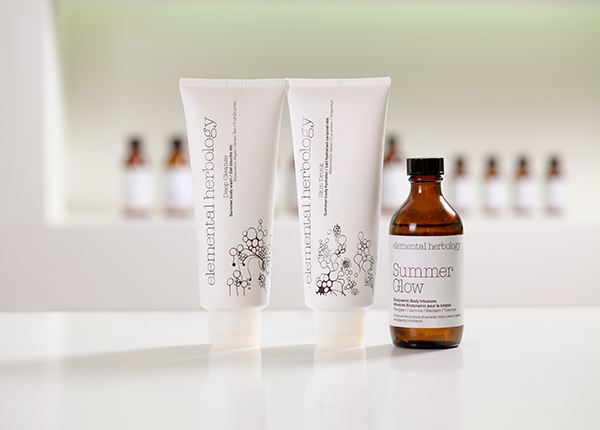 The finest of treatment by Elemental Herbology is, stress due to seasonal changes and environment, life Styles, urged to restore the balance of your skin, which had collapsed due to hormonal changes, exert a force in the maintenance of beautiful skin To do.
Facial spa consultant Kristy Goodger was developed by repeated studies by the many years of knowledge and experience, is the product line for the body Aromatherapy
FACIAL
Kocoon Elemental Habo biology signature facial / 90 minutes, 880Rmb
High technology and high-quality plant extracts, minerals, vitamins, natural skin care treatments in the UK maid fused marine extract, according to the state of each person's skin
The made-to-order of the treatments, prompting the activation of your skin, to maintain a lively your skin healthy.
Elemental skin file Sting / 75 minutes, 580Rmb
From the troubles caused by a sudden change in your skin, remove the waste by peeling, regained the normalization of sebum, such as the extraction, if necessary, along with the attempt to adjust your skin by therapy, by the lymphatic drainage, the pores clean is clean up every nook and corner, and kept clean your skin. (Cleansing, radiance peeling, by Purifying Facial oil of the neck shoulder face massage, detox pack)
Diamond & Pearl / 75 minutes, 520Rmb
From SOS state of your skin that have accumulated the waste material, it regained lively ruddy skin, more shine your skin by Huy Charlottenburg massage and cucumber pack of giving the freshness and energy to the skin, persistent you keep.
Pruem (Feather) and staple (soft) 75 minutes, 580Rmb
In nutritious products, giving a moisturizing, you hone your skin cleansing. Ampoule works on your skin, to ensure aromatherapy massage, a supple skin making the floral water and anti-aging collagen was moist. And after the flight, the morning, perfect for after care of your face.
Kocoon's Gentlemen ( Kokunzu Gentlemen ) 60 minutes, 480Rmb
Tailor-made treatments that have been developed for men. Deep cleansing, steam, remove the waste of your skin by extraction, adequate nutrition and given to revive the complexion of your skin that are damaged by the environment and shaving, takes away the fatigue around the eyes. Always clean, you can keep your skin you alive.
E rental Habo biology Adds-On ( add-on )
" Adds-On" (add-on) is a particularly special additional treatment to the areas of concern.
It is it only possible in, can be combined with any menu.
Eye & Lip 45 minutes, 600Rmb | 20 minutes, 285 Rmb
To focus on the part of the delicate skin around the eyes and mouth, and then to the smoothness by eliminating wrinkles and dark circles. By signature lift Elemental Habo biology and drainage techniques, your skin will regain enough to beyond recognition the suppleness and texture of fineness. Especially in the care of post-flight, it is a treatment that you want to recommend by all means.
30 minutes of prescription treatments 30 minutes, 300Rmb  
Also it will be tailored to any facial care. Back, neck, shoulder, face, hair, hand, and treatments freely depending on your preference where necessary, such as foot
Swan neck  450 minutes, 450Rmb | 20 minutes, 2 00Rmb
Special care is required in the neck to aging. By scrub of anti-octene Shea Dent by the technique of Elemental Habo biology of signature lift, do not know the year, let's keep the state of youthful skin.
MASSAGE
Elemental Habo Logie Signature Massage 60 minutes, 595Rmb / 90 minutes, 880Rmb
The therapy techniques to demonstrate oriental philosophy of based on mutual agreement bio-dynamic (biomechanical) aromatherapy utility and effect to the maximum extent, brings the recovery and balance of mind and body tired. This treatment, heal the fatigue of mind and body, such as you want to regain the vitality and balance, any consultation, will answer to the demand. Wood: recovery of vitality. Fire: enthusiasm. Earth: balance. Detox from spirituality. To the freshness from moisture, western and oriental culture, fusing philosophy, up to the sports therapy, massage happy by the technique of customized therapy.
Elemental Ha - Boroji
Maika Endo