2 hrs Make-Up Class at Kocoon Spa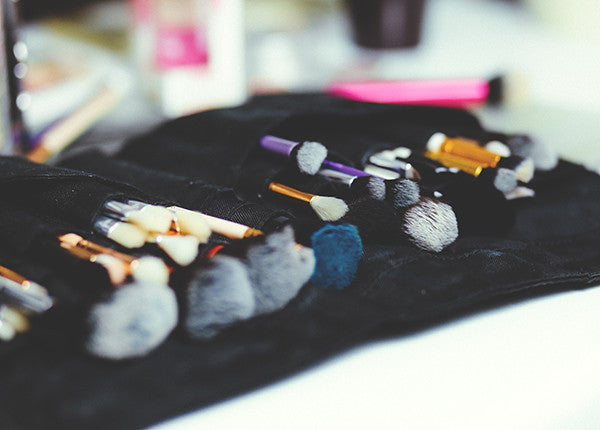 Step by Step Tutorial for a Perfect Make-Up
With Grace Ma, professional make up artist
Stuck in a make-up rut? Want to know the tips and tricks to achieving a flawless base?
During this fun 2 hours workshop, Grace will demonstrate
how to create a flawless day look
, including foundation contouring and how to design beautiful defined eyebrows. 
After the demonstration, everyone will have the chance to practice these new tips, under the guidance and expert advice of Grace.
We opened a second evening session on April 12: 6:15PM-8:15PM

350 rmb | person
with complimentary tea, coffee, and nibbles

Limited to 8 participants on a confirmed booking basis*
This course will inspire you to change up and improve your daily make-up look by spring cleaning your make-up bag and learning how to apply products you already own!
About Grace Ma
Grace Ma is a professional make-up artist and hair stylist trained at London Collage of Fashion, with a decade of experience in this field. 
We, at Kocoon spa have been working with her for many years, because we love her uplifting spirit, her dedication and passion for excellent work, and just like us, she uses premium products to teach with love, care and attention to details. 
Visit her online portfolio here.
*To confirm your booking, please prepay 100rmb cancellation deposit [ Scan Wechat stamp at bottom of post]. We ask for 48 hours notice for any cancellation so we have a chance to give your spot to someone else. 
---
Kocoon spa 化妆活动: 完美妆容的逐步辅导教程
Grace 马,专业的化妆师
在2个小时的时间里,Grace将会示范如何创造完美无瑕的日妆,包括粉底修整和如何设计漂亮清晰的眉毛。
示范后,每个人都有机会在Grace的指导下用自己的化妆品练习这些新的技巧。
2017年4月11日 早10:30-12:30
350元/人
提供茶,咖啡和少量食物
在确认预约的基础上,只提供8个位置
Grace是一位专业的化妆师和发型培训师,来自于伦敦时尚学院。在这个领域拥有超过10年的经验。
我们Kocoon spa已经和她合作过很多年,因为我们喜欢她积极向上的精神,对完美工作的热情,就像我们一样,她用高档的产品,用爱、关心和对细节的关注来教授我们。
*确认预约需支付100元押金以防取消,我们要求提前48小时取消,以便我们有机会把位置留给他人。