Spiritual healing, channelling, and pendulum workshop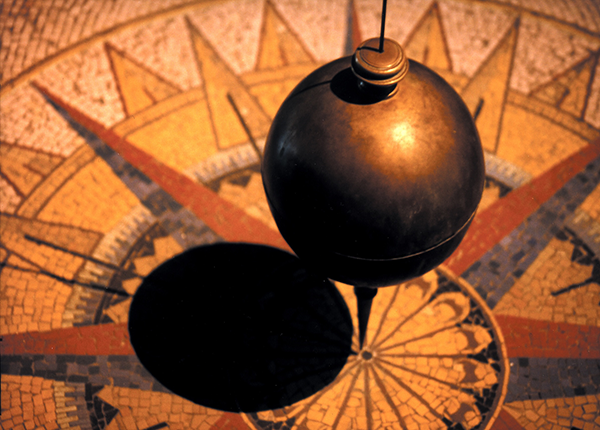 MARIANNE NIEDERER IN BEIJING
Nov.30-Dec.8,2011
Private sessions & Pendulum Workshop
Info: 137 1794 3406
PRIVATE SESSIONS 
-energy transfer work / spiritual healing
- channelling, psychic readings
- working with children & teenagers
1.    energy transfer work / spiritual healing
-Chakra balancing
-Spiritual healing - also distance healing
- Quantum Touch ®
- Relieving pain / pain management
- Breaking patterns and habits
A spiritual healing session begins with the balancing of your Chakras and Aura. They reveal what is currently on your mind, your heart & your soul and is asking for your attention. The rest of the time will be tailored to meet your specific needs.
We will either focus more on spiritual healing such as amplifying the self healing process, relieving pain, opening blockages caused by scaring, breaking patterns, etc. or use the pendulum for screening your prescription drugs & food supplements to verify dosage & tolerance to ingredients.
2.    channelling, psychic readings 
-card readings (Tarot, Le Normand)
-channelling
-dowsing (pendulum)
-Chinese horoscope
In a channelling / psychic reading session the wisdom of the Tarot or Le Normand cards is used as the basis of a reading. A pendulum may also be used to assist in verifying details that the cards have revealed. At the same time, your helpers, guides or close souls may give messages of encouragement or offer practical advice.
In addition, a brief consultation of the Chinese horoscope can provide helpful insight about your personal "resting period", patterns within a partnership or detail your family constellation.
3.working with children & teenagers
-teething pain - also distance pain relief
-allergies, skin rashes - also distance healing
-increasing concentration span, learning to focus
-conquering exam nerves
BIOGRAPHY: Marianne Niederer (Switzerland) 
My encounter with a well-known medium, Margrit Obi in Zurich marked the beginning of my spiritual journey which started on January 17th, 2004. She became my teacher and role model teaching me the Tarot cards, the pendulum, spiritual healing, channeling and the Chinese horoscope.
My adventure started in January 2007 after having left my job at the Swiss Stock Exchange - and Switzerland - to find a fun and challenging vocation in Shanghai that I could integrate my experiences with and start to build a network of likeminded friends to work with underprivileged children. In January 2008 I officially began my career as a healing practitioner. Later that year I went on to host my first meditation class creating an environment where people could come together to train their '6th sense'. Workshops for spiritual & psychic development followed in early 2009.
Travelling continues to be a big passion. My vision is to work as a visiting practitioner in other parts of China and abroad. Getting to know different cultures, broadening my healing techniques whilst meeting interesting people I can share my personal experiences with
WORKSHOP:
Dowsing - learn how to use a pendulum (2 parts / 8 hours) 
Anyone can learn how to use a pendulum. This is not a fortune telling tool - yet when
approached with a responsible attitude it will reveal useful and practical answers to questions
posed in every day life. This workshop is a mix of theory and practical, fun exercises。
workshop content 
- brief history, different types of pendulums, application range
- how to hold a pendulum correctly
- learning the "language" of the pendulum - asking the right questions in the right way
- programming your pendulum with the different types of swings
practical exercises 
-finding lost objects
-opening energy blockages caused by scaring
-cleansing jewelry & clearing space
-screening prescription drugs & food supplements (verifying dosage & tolerance to ingredients)
-detecting the magnetic gridlines in your living/working space
- swinging energy into people, animals, plants, food & drinks (re-energizing)
-pain relief
For students to bring along
-your own pendulum (possibility to borrow or purchase from the teacher)
-a floor plan of your apartment, house or office space indicating North !
-jewelry (no plastic) or power stones for cleansing
- prescription drugs or food supplements you are currently taking or planning to. 
Date

日期

Time

时间

Schedule

活动

Exchange Abundance丰盛分享
Nov.30/11月30日

Starts at 7p.m.

晚7点-9点

Happy People Party

快乐朋友聚会

Friendship & Joy! J

带着快乐的心来吧!

Dec.1/2/5/6/7

12月1-7日(除3/4日)

10a.m.-12N

1:30-3:30p.m.

4-6p.m.

Private Sessions

个案(每天3位)

RMB1500 or RMB1700

2hrs/each session

Dec.3-4/12月3-4日

10a.m.-5:00p.m.

早10点-下午5点

Pendulum Workshop

神奇的灵摆工作坊

RMB1600/2-day

Venue/场地:Gold Angels 金色天使·无国界能量空间

Add/地址:   RM13A, Blg.7 Chao Yang Yuan, NO.25 Gan Lu Yuan

Nan Li, Chao Yang District, Beijing

北京朝阳区甘露园南里25号院朝阳园7号楼13A
Maika Endo