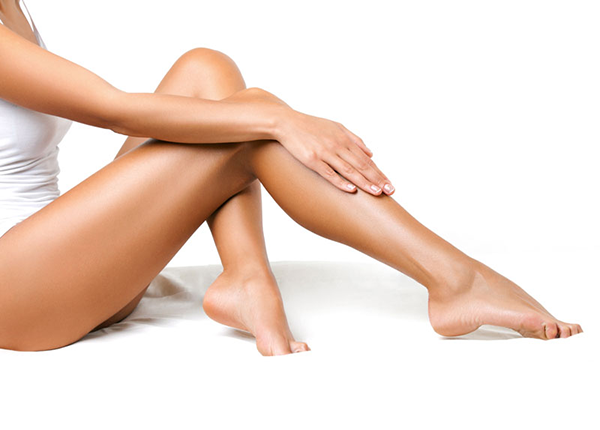 Everything You Need To Know About Waxing
Are you afraid of waxing for the first time?
Do you feel worried when it's the first time to try a new waxing technician?
Do you feel insecure about the level of hygiene in a place?
We totally understand you; waxing requires a high level of hygiene, technical skills, proper post treatment sterilization method, and work ethics (not everyone follows the hygiene guidelines even if they say so! )
To give you peace of mind, we have prepared a little waxing Q & A:
What is waxing?
Waxing is a non-permanent hair removal method, which removes the hair from the root. "Non-permanent" means 3 to 4 weeks of freedom without hair growth. First, a thin layer of wax is spread over the skin. Second, a paper strip with the gold strip wax (not for sensitive areas) is pressed on top and ripped off with a quick movement against the direction of hair growth. Almost any area of the body can be waxed, including eyebrows, bikini area, legs, arms and feet.
At Kocoon Spa, we use different products depending on the waxing area, all products used are premium imported products - from the wax to the lotions used:
Gold strip wax: Con­tains the sooth­ing ben­e­fits of Chamomile and the finest grad of gold Micro Mica, for extra gen­tle wax­ing and no skin drag.
Rose hard wax: Con­tain­ing chamomile and rose, the creamy wax is excep­tional for sen­si­tive areas — per­fect for Brazil­ian waxing!

Why should I choose a "painful" method such as waxing over other non-permanent hair removal methods?
First, you will not suffer when you will be waxed. Waxing is just a little bit of discomfort, it's not a massage but it's not a torture too.
Try it with Kocoon Spa therapists, and you will be surprised!
There are two important benefits of waxing :
Waxing is highly affordable and it lasts longer (3 – 4 weeks) as compared to other hair removal methods such as shaving.
Waxing also works as a gentle exfoliation to remove dead skin cells and leave your skin soft and supple!
What is "double dipping"?
Double dipping is when a stick is used to apply wax and then placed back into the pot of wax again to apply more wax.
We need not be telling you how important hygiene is during waxing. At Kocoon Spa, we've made hygiene our absolute mantra. There is absolutely No Double Dipping – and spatulas are discarded after each use. All metal tools are sterilized and packaged for individual use.
Is waxing available for men as well?
Waxing is not only a « woman stuff ». We have many male customers coming for waxing, as part of their general maintenance and grooming, and we praise that! Whether you are an athlete or not we highly suggest you the special Gentleman's Waxing Package .

Are there any health conditions that I need to disclose before my appointment?
Yes, please inform our Spa Advisor if you have been applying/ consuming any Accutane, Retin A, AHA, glycolic acid or supplements, have any skin allergies and/or have undergone Chemotherapy or radiation treatments. Consumption of supplements will affect your skin condition, which may thin your skin, leading to skin burn during/ after waxing service.
Here is our Wechat to inform our Spa Advisor: Kocoon_spa
About Bikini Waxing (ladies only, sorry gentlemen!)
· Basic Bikini Line
Hair is removed from out­side the panty line.
· Brazil­ian
Leaves a ver­ti­cal strip in front. Hair is not removed from the labia. Hair may be removed from the peri-anal area .
· Play­boy
All hair is removed from labia, all hair may be removed from the peri-anal area, and only a nar­row strip is left in the front.
· Sphinx
It's all taken off. Every­where. Every­thing. Bald.
· Betweeny Wax
Hair is removed from the peri-anal area.
Does a Brazilian wax hurt?
There will be some level of discomfort, especially if it is your first time, however, it is tolerable. But not to fear, to make your first waxing experience the most comfortable experience ever, Kocoon Spa has provided a SOS Kit. It includes: A relaxing music during the treatment, the right to hold the hand of our therapist, and a cup of herbal tea at the end of the waxing service to reward you for bravery.
I don't mean to be so fashionable, but what is the dress-code for a Brazilian wax?
First, you will need to remove your bottom apparel. We will leave you private time to undress and provide individual sanitary napkins.
Feel free to ask for for a disposable tongas if you feel more comfortable.
Do I have to wait the end of the growth of my hair before each waxing?
It is not necessary to wait the end of the growth of your hair, it won't be convenient for you. You can go for a Brazilian wax when there is approximately a 6mm hair length and as long as you are not menstruating. Typically, most people will have their service done between 4-5 weeks from their last service.
It is not a torture but I want to make it fast, how long does a bikini waxing take?
It takes approximately 15 – 30 minutes for a service to be completed, depending on the amount of hair required to be removed and also your preference – some like it fast, some like it slow and nurturing.
What if I am pregnant? Should I still turn up for my appointment?
It is best to consult your doctor first before you have your service done, but it is generally safe to have your service done after your 1st trimester. Otherwise, you don't need to be on your stomach during the waxing.
About Kocoon's Technicians 
What is your most important point during waxing?
We have been wax­ing for 8 years! We offer you an expert and clean waxing each time. Receive the best wax­ing per­for­mance with our expe­ri­enced cer­ti­fied tech­ni­cians. Hygiene is our pri­or­ity and we open a fresh indi­vid­ual tool pack­age for each cus­tomer. All metal imple­ments are ster­il­ized in controlled environment and following a strict hygiene protocoles, and all dis­pos­able items are dis­carded after each use.
How about your therapists? How can you prove that they are the best?
They know as women it is not the best moment of your day…Please do let us know if it is your first time, so the technician can provide you with more tips about waxing.
More seriously, it takes a skilled therapist to remove the hair around such a sensitive area and to perform a clean wax job. All our therapists have a strict training bootcamp during 4 weeks before servicing their first customer and will practice on models until it's perfect.
Why should I choose Kocoon Spa over several other spa?
Since 2008, Kocoon Spa has been providing its customers with a high standard service and treatment, with attention to details, in a clean, relaxing and friendly environment.
We were voted Best Spa by Cityweekend lifestyle Awards in 2015 and 2016. If you still have doubts, trust our clients who voted twice for us. What the Media says About Kocoon Spa
Maika Endo